Doc McStuffins Bedding Collection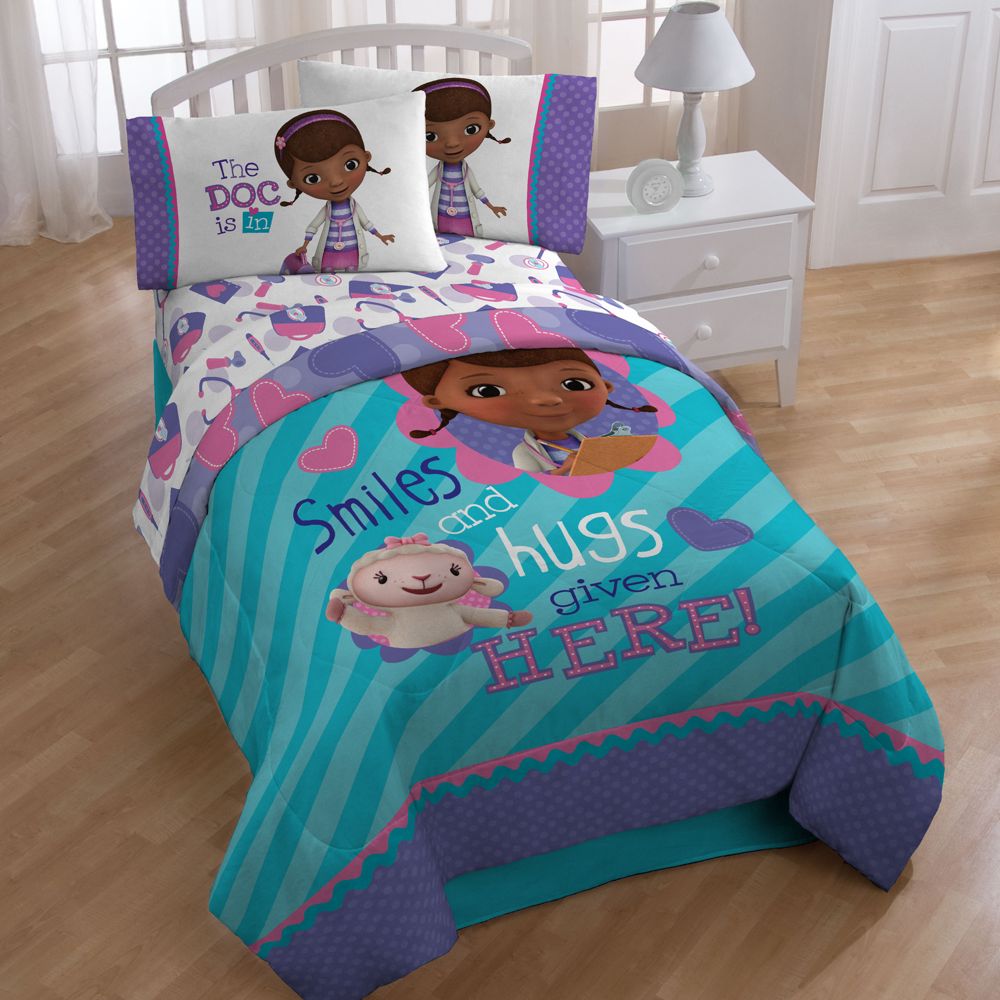 now $16.99 - $49.99
reg $29.95 - $69.95
Doc McStuffins has the perfect remedy for their bedroom with her very own bedding collection. Along with her friends Lambie, Stuffy, Donny and Chilly, Doc makes a house call on the coordinating Comforter, Sheet Set and Fleece Throw.
---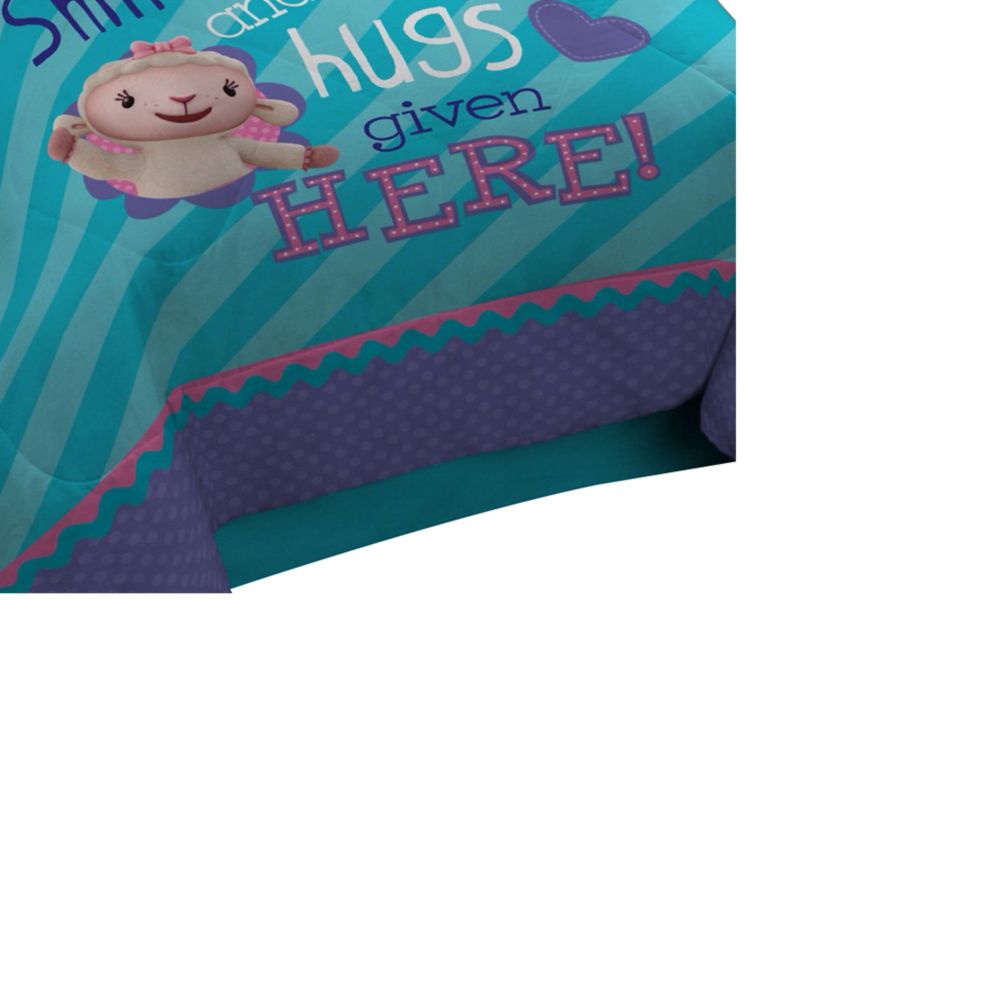 now $44.99
reg $59.95 you save: $14.96 (24%)
Comfort and care
Doc McStuffins prescribes a full night of complete bed rest under her soft and snuggly microfiber comforter that will hug full or twin beds with total care! Then call her in the morning.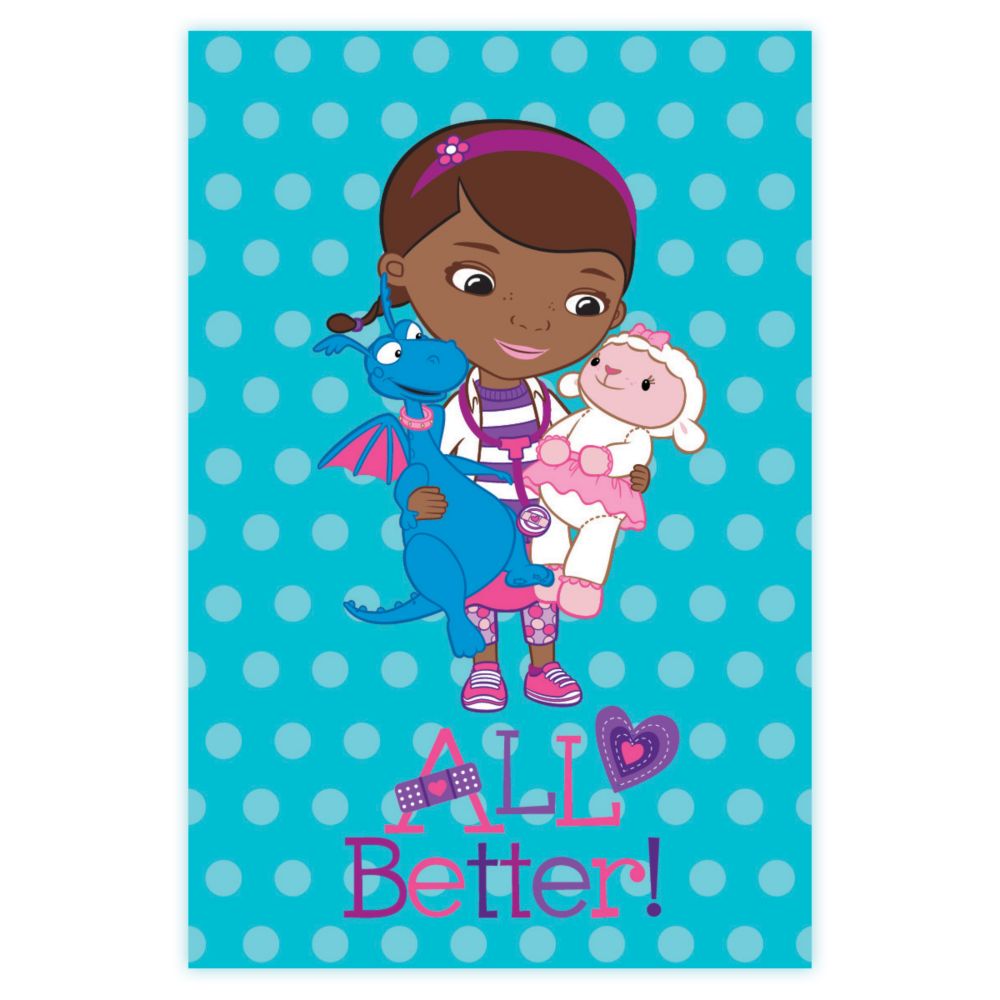 now $16.99
reg $29.95 you save: $12.96 (43%)
Cure-all
Treat your patient's tired feeling with a healthy night's sleep under Doc McStuffins' soft and snuggly fleece blanket, to provide a total package of comfort, security, and well-being.