Mickey Mouse Rebel Collection for Baby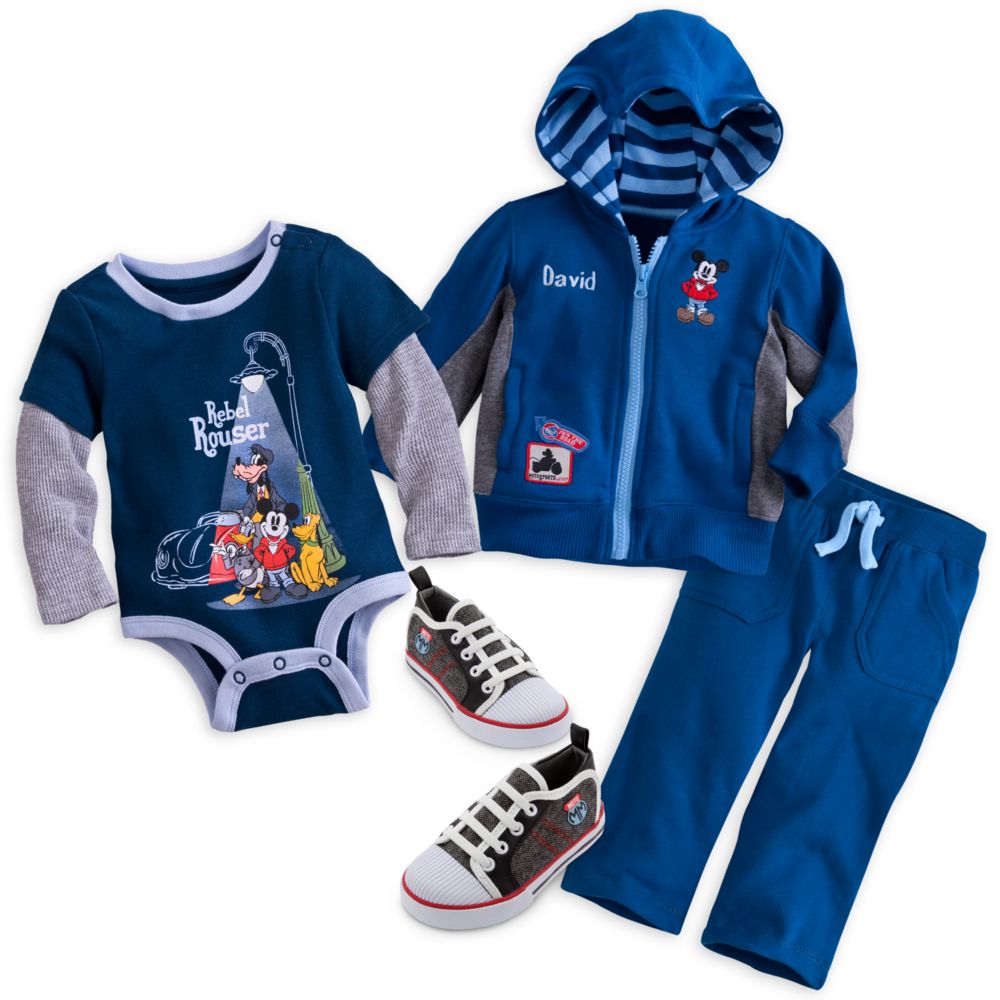 now $9.99 - $34.95
reg $14.95 - $34.95
In his red jacket and jeans, Mickey is a rebel with a cause as he keeps your baby feeling warm and looking cool in this Mickey Mouse Collection. He'll strike an iconic pose in his Mickey Mouse Hoodie and Pants Set, Disney Cuddly Bodysuit, and Sneakers.
---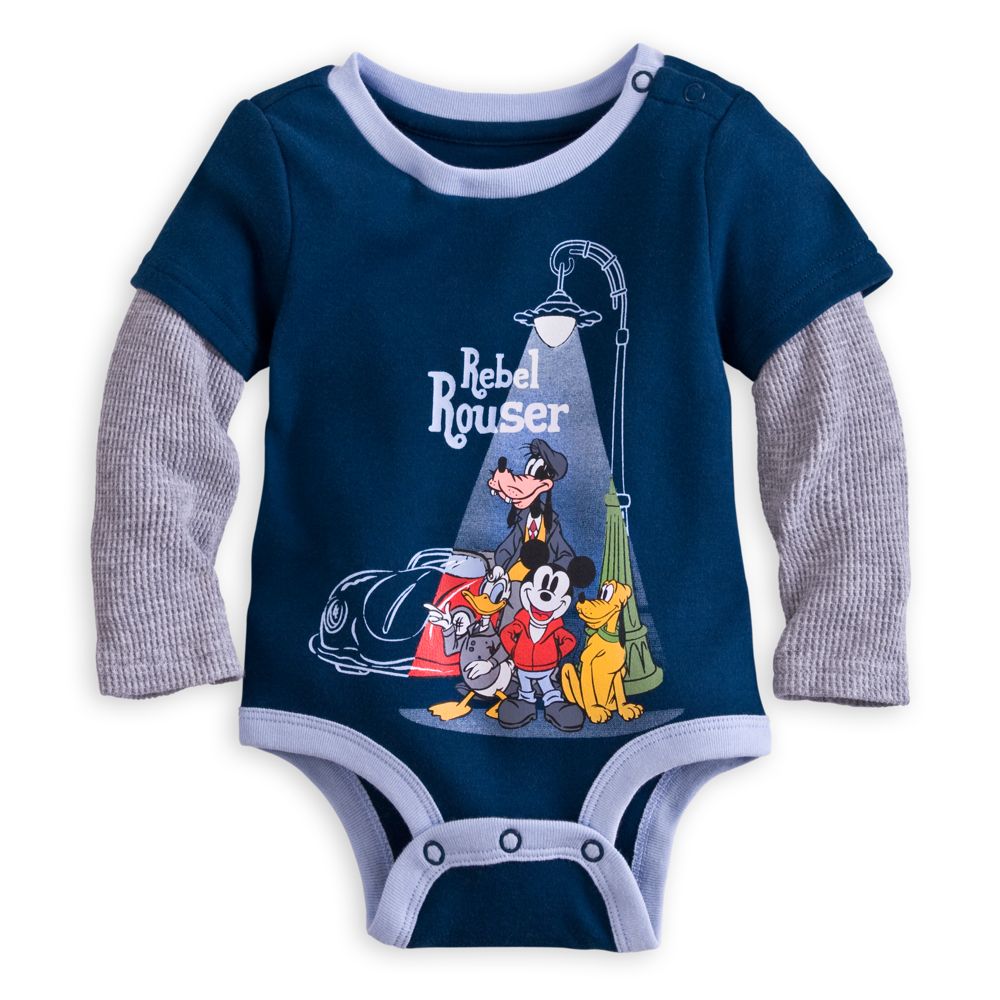 now $9.99
reg $14.95 you save: $4.96 (33%)
Rebel rouser
Layer-on the compliments with Mickey's soft cotton Disney Cuddly Bodysuit featuring double-up thermal sleeves and Grow-An-Inch-Snaps, allowing for longer lasting wear as your little one grows!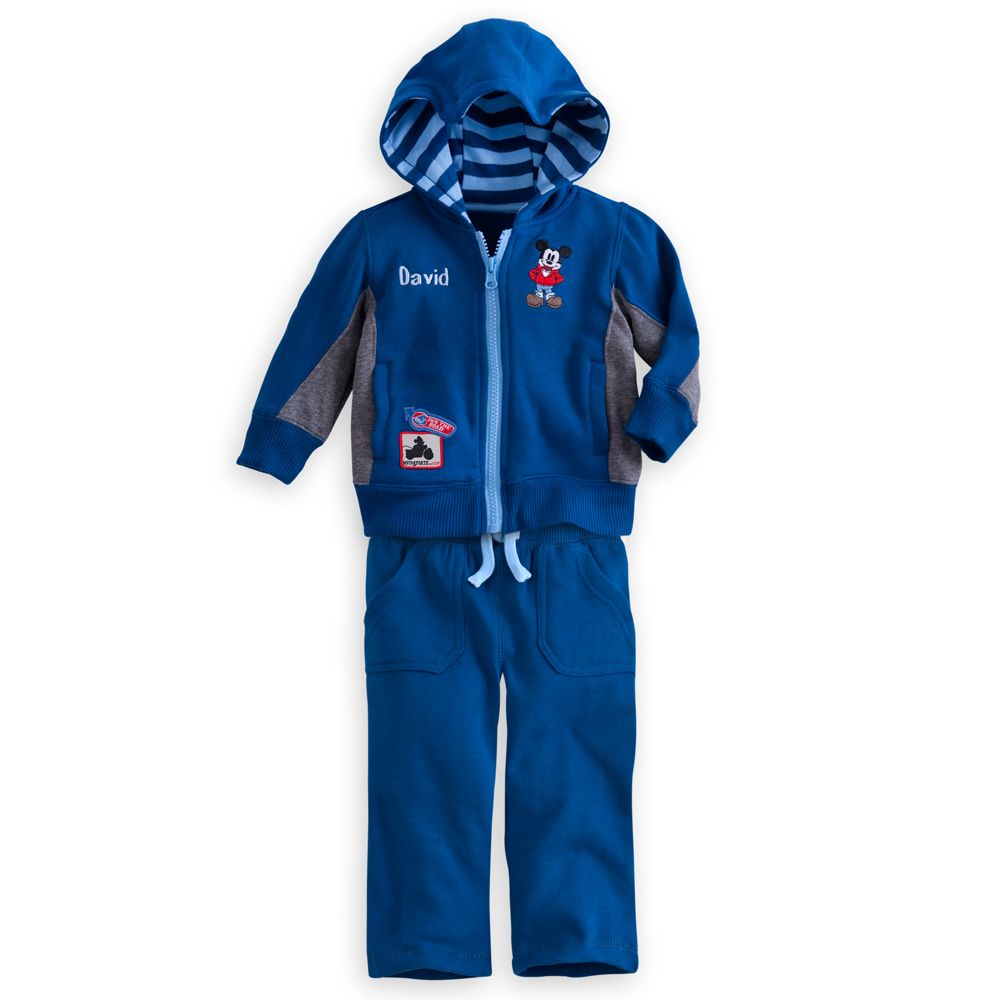 $34.95
Blues traveller
Mickey is a rebel with a cause as he keeps baby warm and cozy with this jacket and pants set. The two tone blue and gray coloring is highlighted with Mickey appliqués and can personalized with the name of your own baby rebel.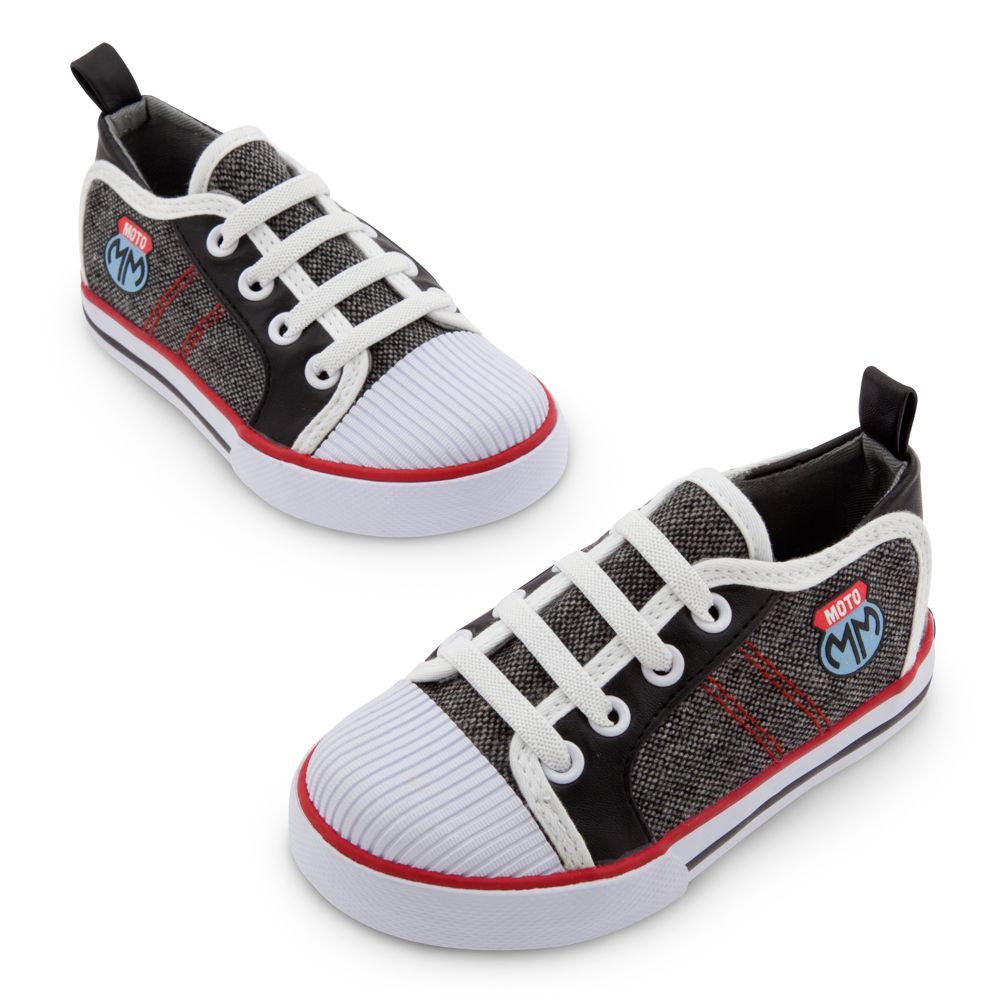 now $9.99
reg $16.95 you save: $6.96 (41%)
Sneak peek
When baby takes a peek at Mickey's cool slip-on sneakers, he's sure to smile by the mile! Faux stretch laces trim these super sporty tennis shoes with classic casual style.